Milwaukee Area Carpet Cleaning
Trust Professionals Who Care
Milwaukee Area Carpet Cleaning technicians are IICRC certified in a variety of cleaning, restoration, and repair services. Trust the trained professionals at MACC to do the job right. We are locally owned and operated, and we are dedicated to providing the best professional services in Franklin and the surrounding Milwaukee area.
Carpet Cleaning
We take the extra time to properly dry your carpet, move furniture, and protect your floors, walls, and lawn. Not only is the quality of our carpet cleaning exceptional, we also leave your home intact. We work hard to leave your carpets stain and odor free, and our powerful hot-water extraction system allows your carpets to dry quickly.
Tile and grout Cleaning
We make tile floors, showers, countertops, and backsplashes sparkle! The grout between tiles is very porous and is susceptible to deep staining that can be difficult to remove. Not only is dirty grout unsightly, it also harbors molds and mildews. A professional tile and grout cleaning and sealing helps sanitize and beautify your home.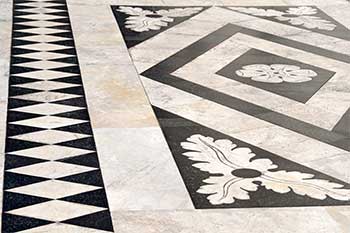 Natural Stone
We strip, clean, finish, and seal a variety of natural stone surfaces. From marble and granite to slate and travertine, MACC technicians are IICRC certified in caring for all natural stones. Milwaukee Area Carpet Cleaning specializes in removing scratches and other imperfections, and we use color enhancing sealers to protect and showcase your stone floors and walls.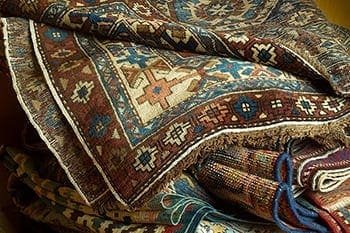 area Rugs
Oriental rugs and other natural-fiber area rugs possess breathtaking beauty when they are in their best condition. Unfortunately, most people hesitate to get them professionally cleaned because they are worried about damaging these delicate rugs. We provide a safe and effective rug cleaning method that can restore some beauty to your home.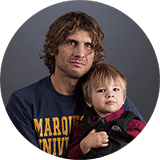 "I hired Milwaukee Area Carpet Cleaning for a professional tile and grout cleaning, and I'm amazed by the difference they made in my kitchen and bathrooms! I have two young boys, and needless to say they make quite a mess. My floors literally changed color. I really appreciate how much effort they took in order to surpass my expectations. Highly recommended!!" Justin Scheife
Eco-Conscious Company
Stewardship for the environment is something that MACC strongly supports. From proper wastewater disposal to greener cleaning agents, we make every effort to operate in a way that puts the least strain on our ecosystem. In a dirty industry, we do our best to be as clean as possible.
Satisfaction Guaranteed
We take client satisfaction as seriously as cleaning. We pride ourselves in making our customers happy, and we back up our claim with a satisfaction guarantee. We put the time and effort into getting the job done right, and if there ever is a problem we will return to fix it.
HEALTH BENEFITS
50% of all illnesses are either caused or aggravated by polluted indoor air. Professional cleaning is an investment in your health, and the health of your family. See our
IICRC Certification page
to learn how we are qualified to make a difference in your residential or commercial location.
Milwaukee Area Carpet Cleaning